Sunday Funday Flicks – The Bad News Bears
Sunday Funday Flicks
By MotorBoater
This is for those lazy Sunday' where you don't want to leave the couch and just sit and watch senseless crap.  It might be to help nurse a hangover or you might finally have a few hours free from the wife and kids and just want to relax. I'm hear to help you out with a movie suggestion.
These recommendations aren't for your movie critics, your Hollywood elitist or "critico cinematografico espertos". The movies I'll be recommending are mostly senseless, action-packed, your stomach hurts from laughing garbage normal folks like to enjoy. Not all of it is mindless garbage though, I may recommend some academy award winners, a love story or two and even a horror flick, but the majority of them are what probably made Robert Ebert's jaw drop in disgust.
Warning, the "Fun Facts" may contain spoilers.
"This quitting thing, it's a hard habit to break once you start."
The Bad News Bears was released in April of 1976. It starred Walter Matthau who also played in, The Odd Couple & Grumpy Old Men. It was directed by Michael Ritchie he also directed other hits Fletch & The Golden Child.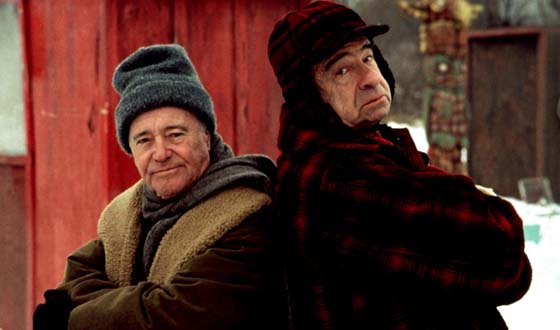 Watch the trailer here.
It's about an aging, inappropriate ex-minor leaguer, who coaches a team of misfits in an ultra-competitive California little league. Although pretty unrealistic, it's great to see this team of rejects slowly finally come together and learn the fine points of the beautiful game of baseball. Walter Matthau does such a great job as Coach Buttermaker it will surely keep you entertained throughout the entire movie.
Fun Facts (may contain spoilers):
 In the film, neither of the Aguilar brothers could speak any English. In reality, according to an interview in a Sports Illustrated "Where Are They Now" issue, Jaime Escobedo (Jose) and George Gonzales (Miguel) were in fact fluent in English, and didn't know how to speak in Spanish. They had to learn their entire dialogue strictly in Spanish before filming began. A couple of real life Satevos.
The film's poster art was drawn by Jack Davis, one of the founding illustrators for MAD magazine.
The Bears were the only team in the league whose nickname and colors were not borrowed from a major league baseball team. This helped reinforce their status as misfits and underdogs.
Walter Matthau was the third choice to play Buttermaker. Steve McQueen and Warren Beatty were first offered the part, but both turned it down due to involvements with other film projects.
I give this movie 4 YEETs
Watch for the article next Sunday to see what's next