Sunday Funday Flicks – Finding Dory
Sunday Funday Flicks
By MotorBoater
This is for those lazy Sunday' where you don't want to leave the couch and just sit and watch senseless crap.  It might be to help nurse a hangover or you might finally have a few hours free from the wife and kids and just want to relax. I'm hear to help you out with a movie suggestion.
These recommendations aren't for your movie critics, your Hollywood elitist or "critico cinematografico espertos". The movies I'll be recommending are mostly senseless, action-packed, your stomach hurts from laughing garbage normal folks like to enjoy. Not all of it is mindless garbage though, I may recommend some academy award winners, a love story or two and even a horror flick, but the majority of them are what probably made Robert Ebert's jaw drop in disgust.
"I remember it like it was yesterday. Of course, I don't really remember yesterday all that well."
Finding Dory was released June 17, 2016. It stars the voices of Ellen Degeneres, Albert Brooks, Ed O'Neil, Kaitlin Olsen, Ty Burrell, Diane Keaton, Eugene Levy and Idris Elba. Quiet the star-studded cast. It was also directed by Andrew Stanton (Finding Nemo and Wall-E).
It's the sequel to the awesome Pixar movie, Finding Nemo which is in my top 3 of Pixar movies. Will the sequel hold up to the high standards of the original? The story leaves off with Nemo and his dad reunited and their job is to keep tabs on the forgetful Dory, who now seems apart of there family, speaking of family, that's when Dory realizes she has one of her own.
The story's plot is very similar to Finding Nemo, except instead of Nemo they are now trying to find Dory. They meet some old friends while also making some new ones. Will they find Dory and reunite her with her family? Or are they all already dead and eaten?
Hank has only seven tentacles because the animators realized they could not fit eight onto his body. His backstory was rewritten to account for the missing limb.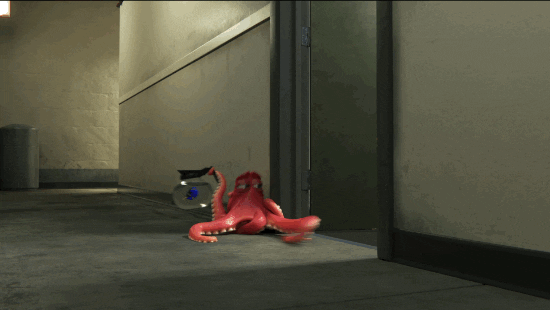 The setting of the film was changed from an aquatic park to a Marine Biology Institute after the controversial documentary Blackfish (2013) was screened for the crew of Pixar.
This film marks Idris Elba's last of three Disney films in 2016, after Zootopia (2016) and The Jungle Book (2016), in which he the voice roles of animal characters in each movie.
As of the weekend of July 17, 2016, the film displaced Shrek 2 (2004) to become the highest grossing animated film in American box office history.

This was Pixar's 17th feature film.
I gave this movie 3 out of 5 YEETs.
Watch for the article next Sunday to see what's next