O'Reilly Auto Parts 500 Preview By Sir Holden Asworth
O'Reilly Auto Parts 500 Preview
 by Sir Holden Asworth
Six races into the season and some of the cream is already starting to separate from the crop.  After winning four of these races, it's easy to see that the Stewart-Haas Racing drivers certainly aren't just all hat and no cattle.  Harvick has started to exert his dominance, with three of those wins being his.  Clint Bowyer, who hadn't won in ages, broke his winless streak at Martinsville.  All four of the SHR drivers have led laps and are serious contenders for the Chase for the Sprint Cup Playoffs.  It's hard to break that kind of momentum.
Who to Watch: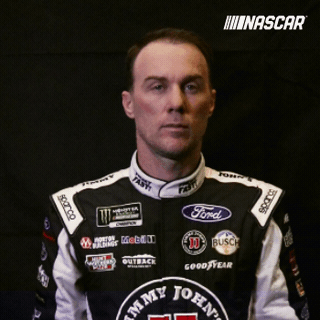 Stewart-Haas Racing – They grabbed the top 3 spots in qualifying (Busch, Harvick, Bowyer). They could certainly fall to the back if they didn't hit their marks, but it's hard to not be the favorite when damn near the whole squad turned up.
Jimmie Johnson – 2-time winner of this race (2015, 2017). Seems to thrive here. Needs a win in the worst way to shut up the critics.
Kyle Busch – The only one that gets pissed off over a second place finish on a regular basis. He's won here twice as well, in 2013 and 2016.
When to Watch:
Sunday at 2pm ET on Fox Sports 1.
Why to Watch:
Because it's better than grocery shopping, meal prep, and IKEA furniture assembly.
Starting Lineup:
1. Kurt Busch
2. Kevin Harvick
3. Clint Bowyer
4. Ryan Blaney
5. Denny Hamlin
6. Martin Truex Jr.
7. Joey Logano
8. Kyle Busch
9. Jimmie Johnson
10. Kyle Larson
11. Brad Keselowski
12. Aric Almirola
13. Trevor Bayne
14. Daniel Suarez
15. Darrell Wallace Jr.
16. Alex Bowman
17. Austin Dillon
18. Chris Buescher
19. Paul Menard
20. Chase Elliott
21. Erik Jones
22. AJ Allmendinger
23. Ty Dillion
24. Jamie McMurray
25. Ryan Newman
26. Ricky Stenhouse Jr.
27. Michael McDowell
28. Kasey Kahne
29. David Ragan
30. Matt DiBenedetto
31. Ross Chastain
32. Gray Gaulding
33. William Byron
34. Cole Whitt
35. Landon Cassill
36. Harrison Rhodes
37. Reed Sorenson