NASCAR's Apache Warrior 400 Preview
FirstAndMonday's Preview of NASCAR's Apache Warrior 400
by Holden Asworth
Elimination Day #1.
Today's race at The Monster Mile signifies the first of three cutoff races for drivers that were lucky enough to make it to the playoffs.  Win today, and you're guaranteed a spot in the next round. Don't screw up, and you'll probably make it in to the next round as well.  Dover presents a new set of challenges with the concrete surface and high speed straights.  Who will stay and who will go?
Who to Watch:


Jimmie Johnson – he basically owns the lease at this place with 11 all-time wins at Dover.

Anyone else from Hendrick Motorsports – 9 wins for this race alone (ignoring the spring event).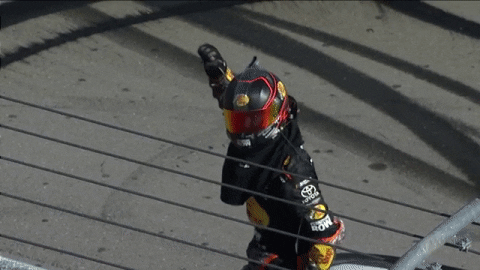 Martin Truex Jr. – Why not at this point?

Toyotas in General – They've secured 4 of the top 5 starting spots for today's race.
Where to Watch:
Sunday, 2pm Eastern on NBCSN and MRN Radio
Why You Should Watch:
It's like watching game 5 of the ALDS/NLDS.  Not quite the final round by any stretch, but some goons will have their hopes and dreams crushed today.  And, well, that's always fun to watch.