NASCAR STP 500 Preview by Holden Asworth

FirstAndMonday's STP 500 Preview by Holden Asworth
NASCAR finds themselves back east after a long stretch on the left coast at one of the oldest tracks on the circuit.  This 1/2 mile paperclip-sized track, the only track with asphalt on the straights and concrete in the turns, is bound to drive some teams crazy.  Martinsville has a way of pushing drivers to use their bumpers much more often than other times (which is smart, because they can't exactly stick their head out of the window and yell at someone).  Adding in a stage format to this place is like throwing jet fuel onto a overrated-city-crippling highway fire.  Time to roast some tires and let 'er rip.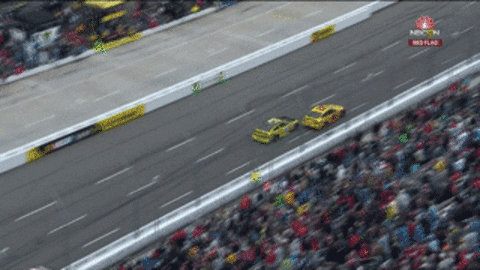 Sunday's Favorites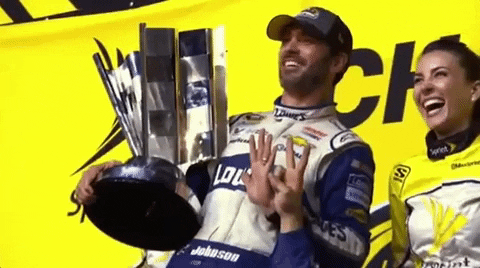 Jimmie Johnson – He's won at this track 9 times (3 in the spring, 6 in the fall).  Really doesn't matter where this guy starts, but today it's from the 17th position.

Kyle Busch – He won this race last year and was top-10 in all of the practice sessions.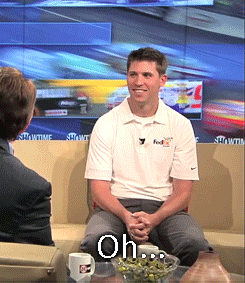 Denny Hamlin – He won this race in 2015 and was top-15 in all of the practice sessions.  Probably doesn't hurt that this is one of his home tracks.

Kyle Larson – This young cat got himself a win last week and continues his reign at the top of the points standings – which, coincidentally, is why he's starting on the pole (qualifying rained out, starting order based on points standings).  He's been fast at every track thus far.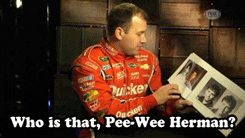 Ryan Newman – He's certainly got more confidence now that he's got a win under his belt (he may not be able to see it, but I won't hold that against him).  He won here back in 2012 and was also in the top-10 in all three practice sessions.
Surprise Winner


Clint Bowyer – Bowyer may be stealing some of the thunder from Daytona 500 Winner Kurt Busch in the Stewart-Hass Racing shop with his consistency (as in consistently not wrecking his shit).  He's been fast in all three practice sessions, with his slowest run ending up 11th.  Bowyer may be from Kansas (yikes), but he races like an old-school southern dude.  Look for him to make some moves, even though he starts 8th.
Click HERE for Starting Lineup
Where to Watch
Sunday at 2pm on FS1, MRN, and SiriusXM NASCAR Channel 90.
Follow us on Twitter @firstandmonday and check out our free message boards.