NASCAR Richmond Race Day Preview
FirstAndMonday's Richmond Spring Race Preview by Holden Asworth
In the eyes of NASCAR fans, this race almost doesn't matter.  No, really.
In the wake of NASCAR's biggest star announcing his retirement at the end of the season, many questions remain at the forefront for both 2017 and for 2018 and beyond.  Who takes over in Dale Jr's car?  Does Hendrick promote from within, or does he poach another young driver from an underfunded team?  Do they keep the same number, since the 88 was specific to Earnhardt since he previously ran the 8?  How much of a drop-off does NASCAR see in ratings and attendance?  How do they recover from that?
The short answer to all of that is this – we have no idea.  It's simply too early in the year and the process to know answers to any of those questions, and nor should we.  It makes no sense to solve any of those issues in April when the season lasts until mid November.  In my opinion, just let the dude enjoy his last year in the Cup series (but the media won't really let that happen, of course).
Regardless of all of the surrounding questions on Dale Jr's pending retirement, there's still a race to cover.
So far, we've seen three drivers reach the "dominant" stage of competition – Kyle Larson, Brad Keselowski and Jimmie Johnson.  Richmond, however, is a different animal entirely.  It's shaped like the Charlottes and Chicagos with a D-shaped oval, but drives like a Bristol or Martinsville based on its 3/4 mile length.  Much like the latter tracks in that comparison, Richmond should provide plenty of excitement and entertainment considering the added stakes of the stage racing.  It should be a fun, fun race.
Sunday's Favorites

Kyle Larson – He's starting back in 18th, but he did win the Xfinity race here yesterday.  He also happened to snatch defeat from the jaws of victory last week with a pit road speeding penalty late in the race.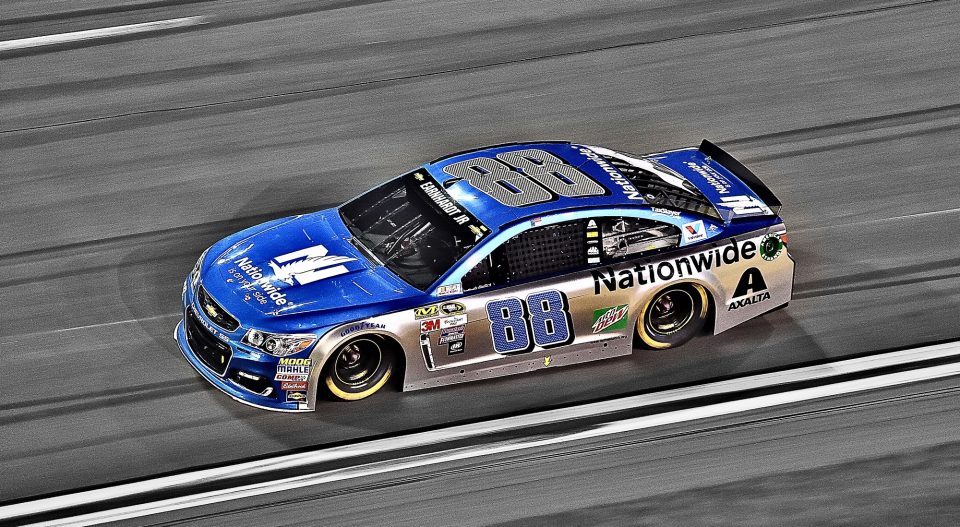 Dale Earnhardt Jr – It would be a win for the ages, for sure.  He's won here thrice, but not since 2006.  He starts 12th.



Kyle Busch – Out of these five, he's got the best shot based on history – he four-peated this race from 2009 until 2012.  He'll start 7th.



Kevin Harvick – He hasn't won in the spring, but he's a two-time winner of the night race here in the fall.  He'll start 6th.



Matt Kenseth – Same tagline as Harvick – no wins in the spring, but two in the fall.  He starts on the pole, though.

Surprise Winner

Clint Bowyer – Clint's still chasing a win, but it's much closer to him than it was at the beginning of the year (and miles closer than this time last year).  He'll start 8th.

Click HERE for Starting Lineup
Where to Watch
Sunday at 2pm ET on FOX, SiriusXM NASCAR Channel 90, and MRN.