NASCAR Finale Ford EcoBoost 400 Extravaganza
NASCAR Finale Ford EcoBoost 400 Extravaganza
By Holden Asworth
Well boys and girls, this is it. It's time to race for all of the marbles. No playing it safe, no waiting until the very end to hammer down. No tricks, no gimmicks. Win, and you're in. Finish higher than the other three, and you're in – not in the next round, in the history books.
Recent history tells us that the current trend is for the race winner to be the one that ends up winning the title (Harvick in 2014, Kyle Busch in 2015). Only Lourde knows if that trend will continue (4 final drivers out of 40 entered equates down to 10% once you carry the 9). Regardless of who wins, the storyline will be epic. Does Kyle Busch end up being the first driver to win back-to-back in this format? Will Carl Edwards reign victorious after losing the 2011 title to Tony Stewart by way of tiebreaker? Does Joey Logano show the world once and for all he's officially the best thing since sliced bread? How hard will Bammers riot when Jimmie Johnson ties their beloved Dale Earnhardt with his 7th title?
Sunday's Finalists
-Jimmie Johnson – starts 14th, average finish of 14.07. Has never won here, and he'll have to tap into momentum he's had since the start of The Chase.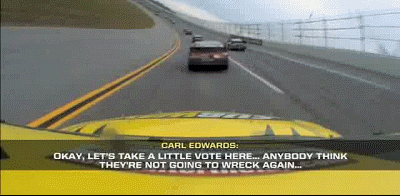 -Carl Edwards – starts 10th, average finish of 9.25, second highest of all active drivers. Has won this race twice before.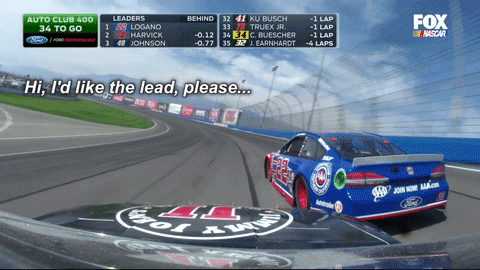 -Joey Logano – Starts 13th, average finish of 17.71. Also has never won here. Will need to continue success he showed last week. -Kyle Busch – Reigning champ, starts 9th, average finish of 20th. Won here in 2015 to cement his spot as champ.
Outsider with the best shot
-Kevin Harvick – it's pretty simple. Harvick has the highest average finish of all active drivers here since this format was officially adopted. He's starting on the pole.
Where to Watch
Sunday at 3pm on NBC and SiriusXM NASCAR Channel 90.
Follow us on Twitter @firstandmonday.