Happy Birthday Paul Newman (January 26, 1925)
From child stage actor to Hollywood icon and heart-throb, to cool as heck philanthropist, ranch dressing stalwart, and racing enthusiast, Paul Newman made us all look like fat, ugly, boring and meager slobs from the late 1950's when he burst onto the big screen until his death in 2008. He became a superstar in The Hustler (1961), a legend in Cool Hand Luke (1967), and a piece of American history in 1969's Butch Cassidy and the Sundance Kid — a film boasted as "culturally, historically, or aesthetically significant" in its portrayal of the American Wild West and outlaw culture. Or maybe that was just the description of Newman and co-star Robert Redford's man-beauty.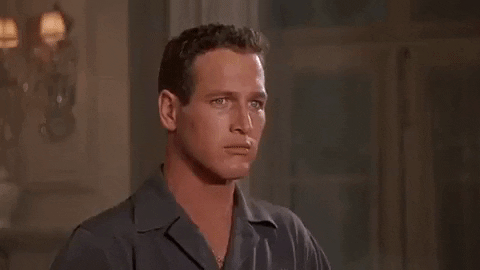 Newman's streak of winning continued for almost the next forty years (despite the film Winning), and he'd cement himself as Hollywood royalty with roles in crime epic The Sting (1973), where he'd again pair with Redford in a film deemed "culturally, historically, or aesthetically significant" to America, as well as a reprisal of his role as "Fast Eddie" Felson from The Hustler in 1986's The Color of Money for which he'd win an Academy Award. He made Road to Perdition and children's hit Cars watchable, and eventually retired in 2007, doing some sweet voice-overs and promoting Meerkat awareness through 2008.
Yet he'd seriously support many causes over his life, devoting thousands of hours and hundreds of millions of dollars to charities for sick kids, war refugees and many other organizations. He started all this philanthropy in 1982 with an awesome line of salad dressing Newman's Own (known for some choice ranch), which morphed into all sorts of choice eats like salsas, sauces, beverages and the like.
He'd die of lung cancer on September 26, 2008, however everything about the the man and the legend lives on in his extensive filmography, enduring philanthropy, and dreamy eyes…