FAM's Top 5 Fatletes
By Baxter McFarland
Since America is a nation comprised of a high percentage of disgusting sour bodies, we at FAM have decided to highlight some of our favorite big boned athletes. These are some of our favorite overachievers on the field and in the kitchen.
Jared Lorenzen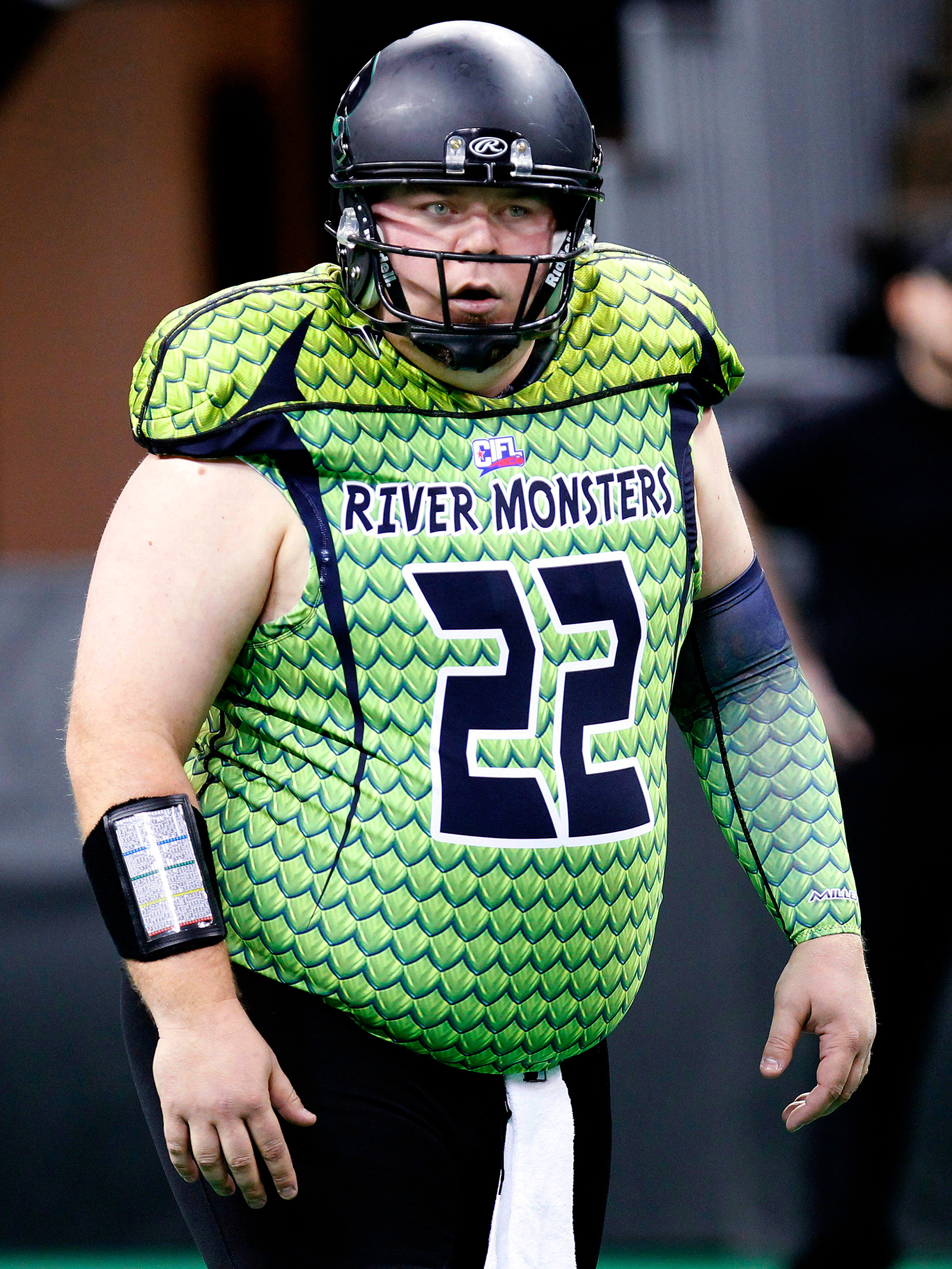 The hefty lefty had an impressive career at Kentucky, finishing with over 10,000 yards passing and 78 touchdowns.  The Pillsbury throwboy also had brief stints with the New York Giants and the Indianapolis Colts, then finishing his career with the juggernaut Northern Kentucky River Monsters.  He is currently a radio host for a Kentucky station focusing on Wildcat football, and has vowed to eat 3 salads per year for the rest of his life.
Bartolo Colon
Colon has actually had a very impressive career spanning 19 years in the big leagues with a sub 4 ERA and 231 victories on the mound.  He's currently with the New York Mets and plans to come back for a 20th season, but only if the Citi Field groundskeepers agree to replace the rosin bag with an empanada.
William "The Fridge" Perry
William Perry was an All American at the University of Clemson and went on to play 10 seasons in the NFL with the Bears and Eagles.  Despite his enormous size, he was quite the athlete.  He was timed at 11 seconds in the 100 yard dash as a 300lb high schooler, and was used as a fullback in short yardage situations during his time with the Bears.  Life after football has not been so kind to "Fridge" as he has dealt with years of health, weight and alcohol problems.
John Daly
Anyone who follows golf even casually is familiar with John Daly.  From his monster drives to him chain smoking heaters on the course, the man has always been entertaining, and an interesting fit for the pro golf culture.  He's almost like a real life Happy Gilmore, just add 75 lbs and a beer per hole.  All that being said, he did have some talent, winning the 1991 PGA Championship and the 1995 Open Championship.  He still plays on the PGA Champions Tour and is involved with the Loudmouth Golf Brand.
Jerome Bettis
Affectionately knows as "The Bus", Jerome Bettis is the most accomplished fatlete on today's list.  He was the Michigan state player of the year as a high school senior, played 3 years at Notre Dame, and finished his career as the NFL's 6th leading rusher of all time after 13 seasons with the Steelers and Rams.  At 5'11" 251lbs, one opposing coach likened tackling Bettis to "tackling a spiked bowling ball".  Bettis finished his career by winning the Super Bowl with the Steelers in his hometown of Detroit, then being inducted into the Pro Football Hall of Fame in 2015.
Follow us on Twitter @firstandmonday and swing by our message boards to tell us what you ate for lunch.