FAM's NFL Kings Of The Hill Week 5 Recap

NFL Kings Of The Hill Week 5

By Bruce Harris
Continuing a trend of some new bloods showing out and some old dogs needing to be put down, that's what Week 5 was all about.  Lets talk about it and crown some asses!
AFC East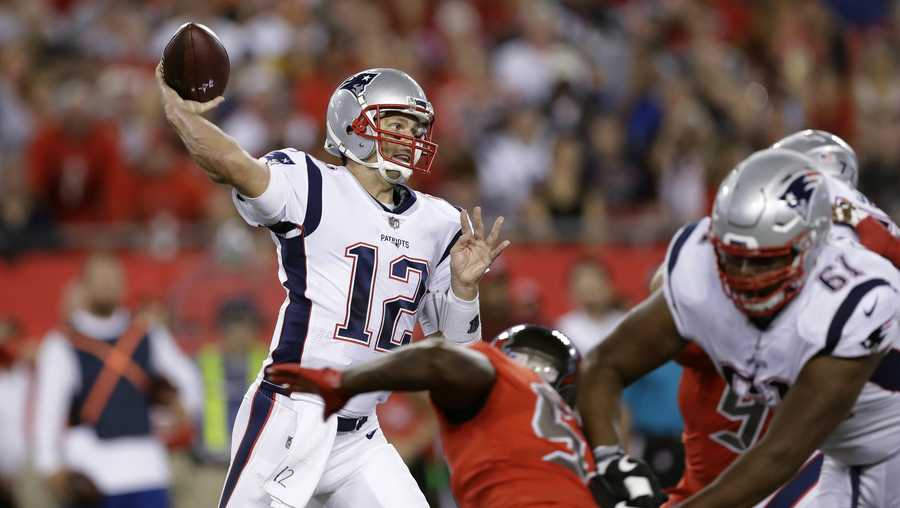 Crown: Foxboro
What happened: Patriots came off a short week to win on the road in Tampa on TNF.
The Patriots (3-2) vs Buccs (2-2) game wasn't pretty and those color rush unis were down right ugly, but a W is a W and the Pats are going to win this division for the umpteenth time in a row.
The Bills (3-2) looked like the Bills again, losing in Cincy (2-3) to a then 1 win team, 20-16. Are they who we thought they were?
The Dolphins (2-2) paid Jay Cutler 10 MILLION DOLLARS. Is someone in Miami on drugs?
So far he's getting worse by the game. He's thrown for 230, 220, 164 and now 92 yards to start this season against some pretty mediocre defenses (Chargers, Jets, Saints, Titans). 3 td's/3 int's and a QBR of 74.8. Yikes. But Miami did get the W in their home opener vs the Titans, 16-10. This was the home fans first time seeing Jay in person in a regular season game for the Dolphins and they were chanting "We Want Moore" (back up QB Matt Moore) by the second quarter. Double Yikes.
The Jets (3-2) actually won again, beating the Frowns, 17-14. 3-2 means they are currently tied for first place with the Pats and the Bills. Good for them.
AFC North
Crown: TBD
What happened: Pittsburgh shit the bed and Big Ben threw 5 pics, 2 of which the Jaguars returned for TD's.
I had the Steelers (3-2) running away with this thing. But, nope. They are now tied with the Ravens (3-2), who went to Oakland (2-3) and got a quality win (even without Derek Carr), 30-17.
The Bengals (2-3) are starting to gain some Mo thanks to their young coach, Marvin Lewis. I think, given time, Lewis might turn out to be a heck of a ball coach, but fans will need to be patient with him while he figures it out.
The Browns (0-5) will get to squander the first pick in the draft once again.
AFC South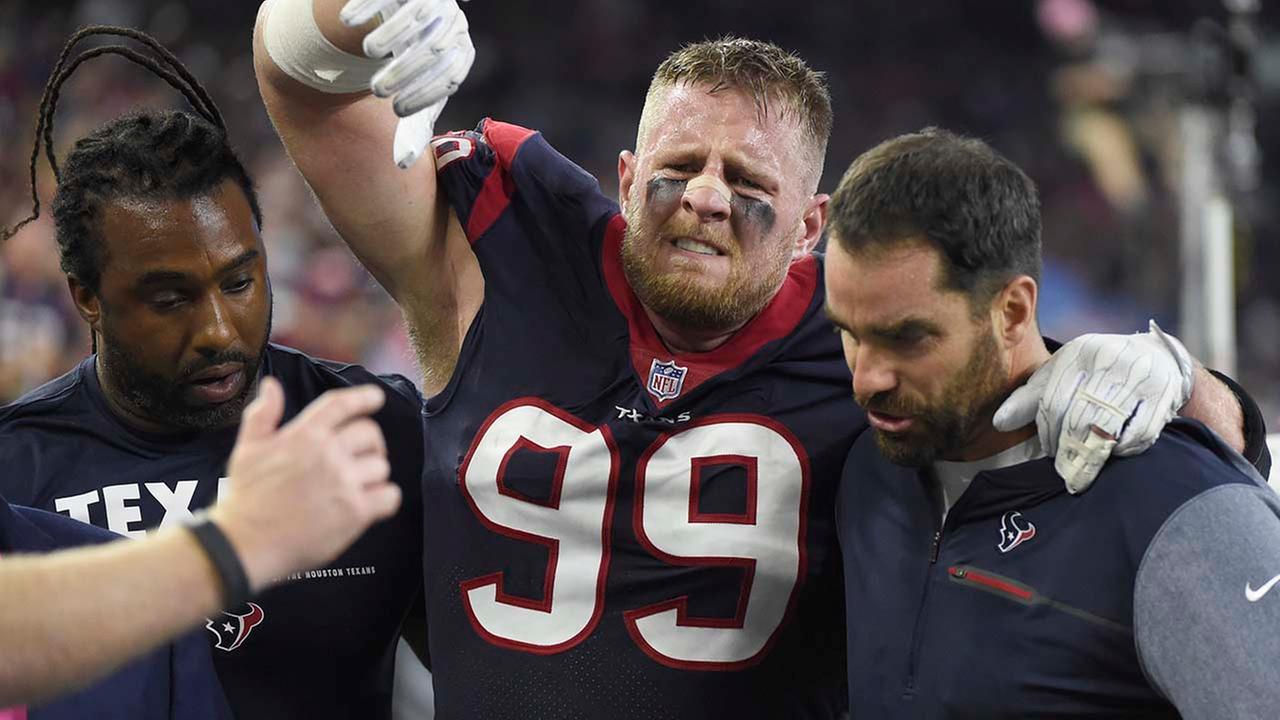 Crown: Houston

What happened: The Texans lost a game and lost their MVP, JJ Watt, to a broken leg.
But even in a loss on MNF to the flaming hot Chiefs, 42-34, the Texans (2-3) looked like contenders. Rookie of the year winner Desahun Watson threw 5 TD's and 0 INT's. Kid is good, really good.
I'm not ready to buy in on the Jags (3-2) because A) Jax is a shit hole and B) Blake Bortles. I am, however buying in our their rookie ball carrier, Lenny Fournette. And their D is playing good ball right now. They beat up on the Steelers IN Pittsburgh (3-2), 30-9. But since this article is of the crystal ball variety, I'm still picking Houston to win this division, for now.
The Titans (2-3) and Colts (2-3) both played with backups at QB, but the Colts got to play against the 49ers (0-5), so they got the W, while the Titans let the Dolphins (2-2) off the hook and got an L.
AFC West
Crown: Kansas City
What happened: The Chiefs remained unbeaten by winning on MNF vs the Texans, 42-34.
KC (5-0) is having much success so far during this regular season. Will it continue? Will it translate to the post season? I see them winning home field advantage and capitalizing on that to go all the way to the Super Bowl. So yeah, I think their success continues for a little while.
Not many people are talking about the Broncos (3-1) but they are a damn good team and got to enjoy a bye week.
The Chargers (1-4) got their first win of the season in NY, beating the Giants (0-5), 27-22. Good for Philly Rivers. Dude is a HOF QB playing for a bad team. And the Raiders (2-3) are going to lose too many games while Derek Carr is banged up and it'll be too much to overcome. They won't make the playoffs.
NFC East
Crown: Philadelphia
What happened: Carson Wentz is the real deal. He's playing MVP type ball.

The Igles (4-1) beat the Cardinals (2-3), 34-7 and Wentz's season stats look this: 62% completion rate, 1,362 yards, 10 TD's/3 INT's and a QBR of 97.7 He's got his team alone atop this division. Crown their asses!
The Cowboys (2-3) let Aaron Rodgers do Aaron Rodgers things and lost to the Packers (4-1) in the final minute, 35-13. The Redskins (2-2) enjoyed a bye week and the Giants are still Ofer (0-5).
NFC North
Crown: Green Bay
What happened: Aaron Rodgers is p good.

The Packers (4-1) keep finding ways to win. A rematch of Super Bowl I vs the Chiefs (5-0) is still looking like a reality now (I called that last week in the Super Bowl Predictor at the bottom of this very article, and :spoiler alert: I see no reason to change my mind).
The Lions (3-2) are starting their swoon early this year, losing again, this time to the Panthers, 27-24. The Vikings (3-2) beat the Bears (1-4) on MNF, 20-17. Lost in the result was the debut of Chicago's rookie signal caller Mitch Trubisky. He looked pretty good, actually. They might be able to build around him, so its a a good thing Lovie Smith is still in charge. The Vikings needed Case Keenum to come off the bench to relieve Sam Bradford who suffered yet another injury. Hard to believe, right?
NFC South
Crown: Carolina

What happened: The Panthers beat Detroit in a battle of shit cats.
This is the division where no team wins it in back to back years, so maybe the Falcons (3-1, bye week) are going to get passed by Cam Newton and the Panthers (4-1). Maybe.
The Saints (2-2) had a bye and the Buccs (2-2) lost on TNF to the Patriots (3-2).
NFC West
Crown: Seattle

What happened: The Hawks went to LA to deal with the upstart Rams and came home with the W, 16-10.
The Seahawks (3-2) showed the high scoring Rams (3-2) that D still wins championships. After LA shocked the league by putting up 46, 20, 41 and 35 points to start the season, the Legion of Boom held them to just 10 at home. They still have time to figure things out, but for now Seattle holds the upper hand in this division. Crown em!
The Cardinals (2-3) and 49ers (0-5) are bad football teams.
Kings Of The Hill Super Bowl Predictor:
Chiefs v. Packers
Follow us on Twitter @firstandmonday and @thebruceharris.
And check out our free message boards for witty banter with like minded individuals.