FAM's NFL Kings Of The Hill Wild Card Weekend Recap

NFL Kings Of The Hill Wild Card Weekend

By Bruce Harris
Two classic games and two duds. I'll take it! Now lets get down to ass crowning time.
AFC Wild Card Games
Titans 22 – Chiefs 21
Andy Reid's team did what Andy Reid teams do and they under achieved yet again. But this loss has to hurt worse than the average playoff ouster for Chiefs fans. They had a 21-3 lead but when Travis Kelce left the game with a concussion at the end of the first half he took K.C.'s chances of winning with him.
Marcus Mariota led a comeback for the ages, throwing for just 205 yards but he did have 2 crucial TD throws, one of which he caught himself. Crown him!
Marcus Mariota throws a TD pass to himself against the Chiefs.
Derrick Henry picked an opportune time to put up a career best 156 yards on the ground with 1 TD and the scrappy Titans D took care of the rest, pitching a second half shut out.
Tennessee now heads to New England while Kansas City might be circling the drain. OC Matt Nagy was just named the Bears new head coach and Chiefs assistant head coach Brad Childress is planning to retire.
Jaguars 10 – Bills 3
This game was more painful to watch than a #BillsMafia table slam.
Neither of these teams looked like they deserved a post season birth and the fact that winning QB Blake Bortles had more yards rushing than passing yards tells you just about all you need to know about this game.
But moving on are the Jags and they will face the Steelers next week. The Bills might be moving on from Tyrod Taylor, but Rob Johnson isn't walking through that door.
NFC Wild Card Games
Falcons 26 – Rams 13
At halftime this one was tighter than Sean McVay's bae. Crown Her!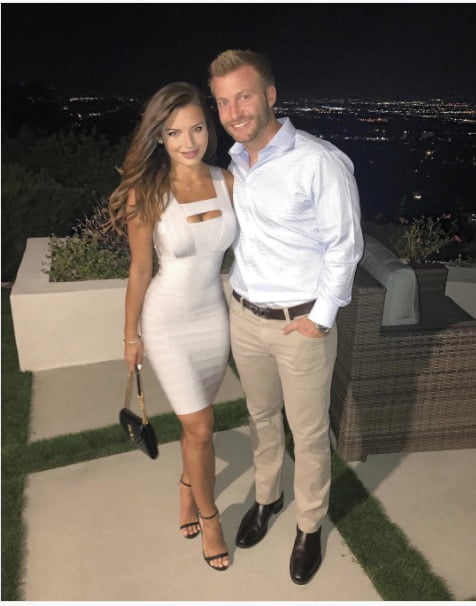 But the second half showed which team was battled tested and which team was just happy to be there. Kicker Matt Bryan notched 4 field goals and Atlanta won the special teams battle, which come playoff time is even bigger than usual. All World WR Julio Jones grabbed 9 balls for 94 yards while the Rams MVP candidate Todd Gurley was held to a mere mortal 111 total yards.
The Falcons fly to Philly to play the Eagles and the Rams are set up to challenge for the NFC West for the foreseeable future.
Saints 31 – Panthers 26
This was all you could ask for from a Wild Card match up. Familiarity breeds contempt and the Saints knew they'd be hard pressed to pull off a third win in the same season vs. the Panthers. But when Carolina decided to take away the two headed three thousand yard monster of Kamara and Ingram that opened the door for HOF QB Drew Brees. And when you open the door in the Super Dome, you better hope you let the right one in.
Brees went off! Crown him!
376 yards, 2 TD's and 1 arm punt on a questionable but correct 4th and 2 call.
I approved of Sean Payton opting to win the game with his offense on 4th and 2 late in the 4th quarter. If his 70% passer could pick up a 3 yard completion the game would be over. If not, they would have to win it on D. But if they punted they'd still have to win it on D, any way. As it turned out, the pass was an arm punt as the Panthers intercepted it instead of batting it down.
Cam Newton then had his chance to win the game but an unfortunate intentional grounding call led to a 10 second run off on the game clock and on the next play he was sacked to end any chance of a comeback.
The Saints will march into Minnesota next weekend and the Panthers will look to add some weapons for Cam in the offseason.
Kings Of The Hill Super Bowl Predictor:
Patriots vs Saints
Check back tomorrow for my Season Awards!
Follow us on Twitter @firstandmonday and @thebruceharris.
And check out our free message boards for witty banter with like minded individuals.