FAM's NFL Super Bowl 52 Recap

NFL Kings Of The Hill Super Bowl 52 Recap

By Bruce Harris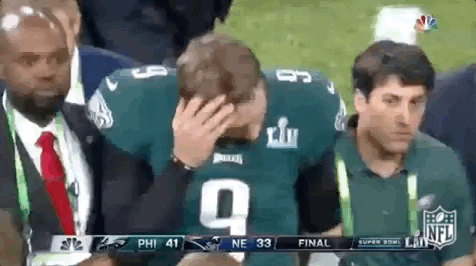 Super Bowl 52 between the Patriots and Eagles was an offensive explosion for the ages. In the history of the game, there has never been more yards gained. Not just in a Super Bowl, but in any NFL game ever played there has never been as many yards tallied as we saw on Sunday. 1,151 yards, with 613 coming from the losing side and 538 coming from the victorious Eagles. The old record was 1,133 yards set way back in 1950 between the L.A. Rams and some team called the N.Y. Yanks. Our crack research staff says there been 14,657 games played between 1920 and now. So, yeah this was kind of a big deal, Dale.
But when the dust settled and Tom Brady's last ditch Hail Mary pass hit the turf, the Philadelphia Eagles had won their first ever Super Bowl! Crown Em!
The game was full of story lines: Tom vs Time, back up QB Nick Foles and his second chance to lead the Eagles, Malcom Butler mysteriously being benched, a TV black out and P!NK almost missing the national anthem because of her kids. And unless you were a Patriots fan you were probably rooting for the Eagles as Tom Brady and the Patriots are the subject of quite a bit of hate these days. Heavy was the head that wore the crown. But now the trophy resides in Philly with some really classy fans.
Welp. Should be an interesting Thursday Night Kick off game in September. Maybe against the Cowboys?
And as I continue looking ahead, will Nick Foles remain in the Philly fold? Will Belichick and Brady be back in the big game next year? Or was this the end of their dynasty? Heck, we still have the draft to look forward to. The NFL is truly a year round sport and epic games like Super Bowl 52 will always keep us coming back for more.
And check out our free message boards for witty banter with like minded individuals.