Does Size Really Matter?
By: Cwill11
I would like to open this article up with a question. Is the Major League Baseball season too long? Haha, I got you again with another catchy title so that you would read what is on my mind. Sorry for that but please do hear me out. We are about to take a journey down memory lane to see how we got to the current format of MLB scheduling and talk the length of other major sports season in comparison to the MLB.
We are going way back to 1887 when the first official pro baseball schedule was released. The first official schedule was released with 16 teams in the league, a season schedule of 60 games and no inter-league play. Yes that means they played the same 7 teams in their division over and over again. Sounds fun right? Let's move on to a few other eras in baseball and compare the beginning to where we are now:
1888 – 16 team league – (2) 8 team leagues – 140 regular season games

1904- 16 team league – (2) 8 team leagues- 154 regular season games

1962 – 20 team league – (2) 10 team leagues – 162 regular season games

1969 – 24 team league – (4) 6 team divisions in 2 leagues – 162 regular season games                 * Inter-league introduced

2018 – 30 team league – (6) 5 team divisions in 2 leagues – 162 regular season games
So, through all of that you can tell that the number of opponents went up and so did the number of games. Makes sense to me….it's simple math. But, what we are questioning is it necessary for that many games to be played in a season when compared to other major sports. Let's take a look and compare the seasons of other sports to the length of the MLB season.
MLB – 162 Games – Begins end of March and ends the last of September

NBA – 82 Games – Begins October and ends in April

NHL – 82 Games – Begins October and ends in April

NFL – 16 Games – Begins in September and ends in December/early January (16 games played over 17 weeks)
Let's go a bit further and compare to the lower levels of play where essentially these guys come from in some shape, form or fashion. The high school baseball season has a game schedule of approximately 20-60 games. This is all depending of course on the state, area, and classification of the high school. The college baseball season consists of no more than 56 games not including post-season play. That is a big step up from those leagues to the majors. In my opinion there should be a major jump. You are no longer a student athlete….you are a pro athlete. Just like I go to work everyday it is their job to play baseball. Might I add they get compensated pretty well for it.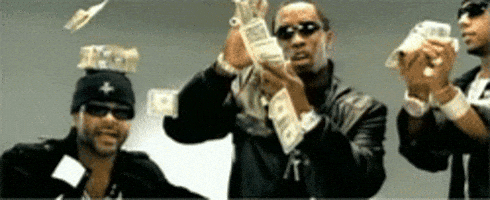 The latest noise of this issue being brought to the table was with MLB and Cubs star first baseman Anthony Rizzo. He went on record stating that his beliefs are that the MLB seasons are too long. He was quoted on Chicago's ESPN 1000 stating:
"I think we play too much baseball. Yes, guys are going to take pay cuts. But are we playing this game for the money or do we love this game? I know it's both, but in the long run it will make everything better."
Some would say that he has a viable argument especially when compared to game quantity in other major sports schedules all within the same 5-6 month season span. It has come up for discussion in owner meetings but owners are hesitant or unwilling to forfeit home games/ attendance. The flip side of that is attendance is down in MLB venues so I am not really sure what their thought process is unless you are a Boston, LA, or NY. So will there ever be an adjustment to this format? Is an adjustment really needed? What else make sense? These are all questions that will be asked as long as this keeps coming up.
I am an avid MLB follower and huge Red Sox fan. I have also reached out to several big time MLB fans as well for opinions on this topic. I am going to share my thoughts and one from a trusted fan whose opinion I value.

I think they are living a dream. They are doing what I (a lot of you) and millions of little kids that start playing this game dream of doing one day. They could be teachers, lawyers, garbage men, whatever they want to do in life but they chose to be MLB players. They knew what they were getting into when they signed up. Hell, going back to the very first official season as discussed above they were playing 140 games. It's the way it has always been. If it isn't broke, don't fix it. On the topic of work….this is their job. I have to get up and go to work everyday for a very small fraction of what they get paid. Why shouldn't they? It's like me going to my boss and saying the year is too long, I think that we should only work 9 months out of the year. A trusted colleague of mine Josh Podoris had some really good points to the topic saying:
"Honestly, I see both sides of the issue. For an avid baseball fan like me, I believe a 162 game schedule is perfect because it gives me more opportunities to watch games on tv throughout the season and gives me opportunities to get out and visit ballparks. A long season also gives players more of a chance to get called up and live out their dream. However, I also see the benefit to shortening the season for owners. Think about it, you turn on the tv on a random Tuesday night in July and see the crowd being very scarce. They are paying players tons of money and they are struggling to put bodies in the seats. I understand that fans like me are becoming rare, but I'm fine with that".
I am going to say I agree with Josh and add that sometimes we get lost in what things are really about. Do you think you would be getting paid millions to do what you do as a professional athlete if there was no one to watch you? No, so let's keep in mind what the MLB is actually about and that is quality baseball played at the highest level in the world and the spectators that pay and tune in to watch you play. Get off of your high horse Rizzo, step down from your pedestal, grow a set, man up, and do what you have been paid well to do. There are other options out there…..Many pro athletes resort to being insurance salesman if you are not ok with playing 162 game seasons. I am interested to hear the debate and thread conversations regarding this topic. We are a diverse group and all have very different opinions on just about every topic. I look forward to hearing your opinions on FAM.