FAM's 2018 Oscar Predictions
by Tyler Smyth
This feels like one of the easier years to predict winners for, other than the biggest category: Best Picture. I feel like there are really heavy favorites in all four of the acting categories, the fact I feel so confident probably means I'll end up missing on half of them. There will always be upsets on Oscar night, last year everyone thought "La La Land" was a lock for best picture but "Moonlight" stole the category after a little bit of confusion.  But today I'll try and provide some clarity to the years biggest award show. Here are my picks for who will win, who really should win, and who has a chance to pull an upset. I left out some of the categories like costume design, editing, and makeup, for no other reason than who cares.
Best Picture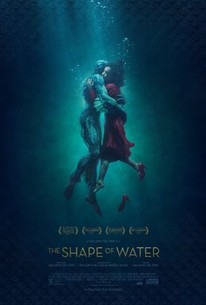 This is a two horse race between The Shape of Water and Three Billboards Outside Ebbing, Missouri. This might be the toughest category to predict this year, if you are in an office pool I recommend flipping a coin between the two and going that route. In fact that is exactly what I am going to do with this category, and it's heads.
The Nominees:
Call Me By Your Name
Darkest Hour
Dunkirk
Get Out
Lady Bird
Phantom Thread
The Post
The Shape of Water
Three Billboards Outside Ebbing, Missouri
Who will win: Shape of Water
Who should win: Lady Bird
Darkhorse: Three Billboards, It's not a darkhorse at all and would shock no one if it won.
Best Director
The fact that Martin McDonagh wasn't nominated for Three Billboards makes this seem like an easy choice. Guillermo del Toro's fairy-tale film, will give the brilliant director a well deserved first Oscar. This will make up for him getting snubbed on a Best Director nomination for Pan's Labyrinth.
The Nominees:
Paul Thomas Anderson, Phantom Thread
Guillermo del Toro, The Shape of Water
Greta Gerwig, Lady Bird
Christopher Nolan, Dunkirk
Jordan Peele, Get Out
Who will win: Guillermo del Toro
Who should win: Guillermo del Toro
Darkhorse: Jordan Peele
Best Actor
Gary Oldman is one of this generation's best character actors, and he will finally be rewarded for it with his portrayal of Winston Churchill in Darkest Hour. It's always tough to pick against Daniel Day-Lewis who is brilliant and who the Academy has a hard on for but I'm confident that it's Oldman's year.
The Nominees:
Timothée Chalamet, Call Me By Your Name
Daniel Day-Lewis, Phantom Thread
Daniel Kaluuya, Get Out
Gary Oldman, Darkest Hour
Denzel Washington, Roman J. Israel, Esq.
Who will win: Oldman
Who should win: Oldman
Darkhorse: Timothee Chlamet
Best Actress
At this point someone could make a movie of Meryl Streep sleeping for an hour and a half and the Academy would nominate her for Best Actress saying that nobody has ever slept so well. That said, her performance isn't on the level of any of her peers but that's a gripe for another day. This is McDormand's award, I just don't see anyone else's name being called on Sunday. Then again, I thought Saoirse Ronan's performance in Lady Bird was my favorite of the year.
The Nominees:
Sally Hawkins, The Shape of Water
Frances McDormand, Three Billboards Outside Ebbing, Missouri
Meryl Streep, The Post
Margot Robbie, I, Tonya
Saoirse Ronan, Lady Bird
Who will win: Frances McDormand
Who should win: Saoirse Ronan
Darkhorse: Margot Robbie
Best Supporting Actor
This is top to bottom the best group of performances of any of the acting categories, and it's filled with some of my favorite actors. Richard Jenkins is one of the best actors that nobody talks about, despite churning out amazing performances in everything he's in. Plummer is a former winner and this is the 3rd nomination for both Dafoe and Harrelson but it will be Sam Rockwell that brings home the hardware.
The Nominees:
Willem Dafoe, The Florida Project
Woody Harrelson, Three Billboards Outside Ebbing, Missouri
Richard Jenkins, The Shape of Water
Christopher Plummer, All the Money in the World
Sam Rockwell, Three Billboards Outside Ebbing, Missouri
Who will win: Rockwell
Who should win: Rockwell
Darkhorse: Willem Dafoe
Best Supporting Actress
Allison Janney looks to be taking home the hardware so far but this one is not a runaway by any means. Laurie Metcalf had a dynamite performance in Lady Bird and has been garnering some late momentum to makes this category interesting. I'm not ready to pick the upset yet, but it wouldn't shock me to hear Jackie from Roseanne called up to the stage.
The Nominees:

Mary J. Blige, Mudbound
Allison Janney, I, Tonya
Lesley Manville, Phantom Thread
Laurie Metcalf, Lady Bird
Octavia Spencer, The Shape of Water
Who will win: Allison Janney
Who should win: Janney and Metcalf are both deserving
Darkhorse: Mary J. Blige
Best Foreign Language Film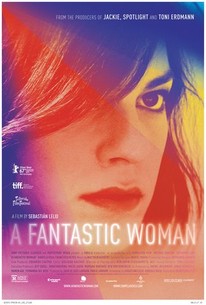 This is my favorite category every year, mostly because I like to show people how much more I know about movies than they do. Having watched and known the films nominated for Best Foreign Language Film is a great way to make yourself feel superior to friends and family. When people ask you what your favorite movie of the year was, always go with a foreign language film and be sure to look astonished when not only haven't they seen it, but they never heard of it either.
The Nominees:
A Fantastic Woman: Chile
The Insult: Lebanon
Lovelss: Russia
On Body and Soul: Hungary
The Square: Sweden
Who will win: A Fantastic Woman
Who should win: Loveless, I say this because it would make up for Zvyagintsev's Leviathan not winning in 2014
Darkhorse: Really isn't one, I wouldn't be shocked if any of the 5 were called.
My Picks For The Other Categories:
Original Screenplay: Three Billboards Outside Ebbing, Missouri (Martin McDonagh)
Best Adapted Screenplay: Call ME By Your Name (James Ivory)
Best Animated Film: Coco
Best Cinematography: Roger Deakins Blade Runner 2049, Finally gets his first Oscar with his 14th nomination
Thanks for reading! Follow us Twitter and Facebook and swing by our message boards to tell us what you think.