FAM's 2017 NASCAR Preview By Holden Aworth

2017 NASCAR Preview
By Holden Asworth
We have no idea what's going on.
First, let's discuss sponsorship.  Sprint's sponsorship contract for the Cup series expired and wasn't renewed.  Monster Energy has now entered the fold, and the top circuit is now named the "Monster Energy NASCAR Cup Series".  Along with the name change, here's to hoping we get to see the ever-so-popular Monster Girls in their classic black bikinis.  While we're at it, why not just have the cars stop halfway and go the opposite direction.  Maybe Prophet Tony Stewart was right all along.
Second, Dale Jr. is back – he was cleared to race in the 2017 season only a few weeks after the conclusion of the 2016 season.  Apparently Nationwide, his primary sponsor, sees fit to release a six-part documentary on his return to the track.  Where's Bernie Sanders, bitching about capitalism, when you need him?
Next, let's address format changes.  Due to a lack of understanding by both of FAM's NASCAR contributors, we'll just post some graphics provided by the mothership and let you, the reader, figure it out.  Here's the press release detailing NASCAR's announcement.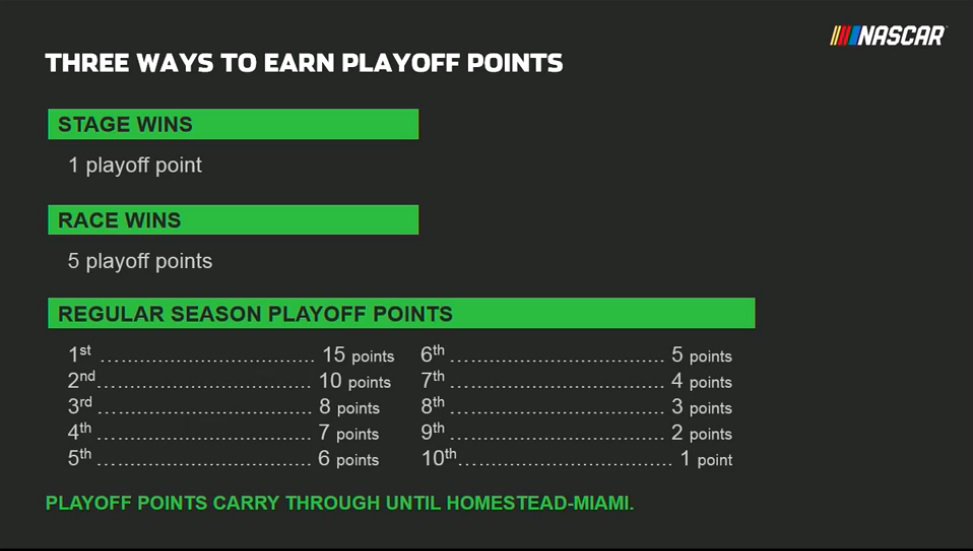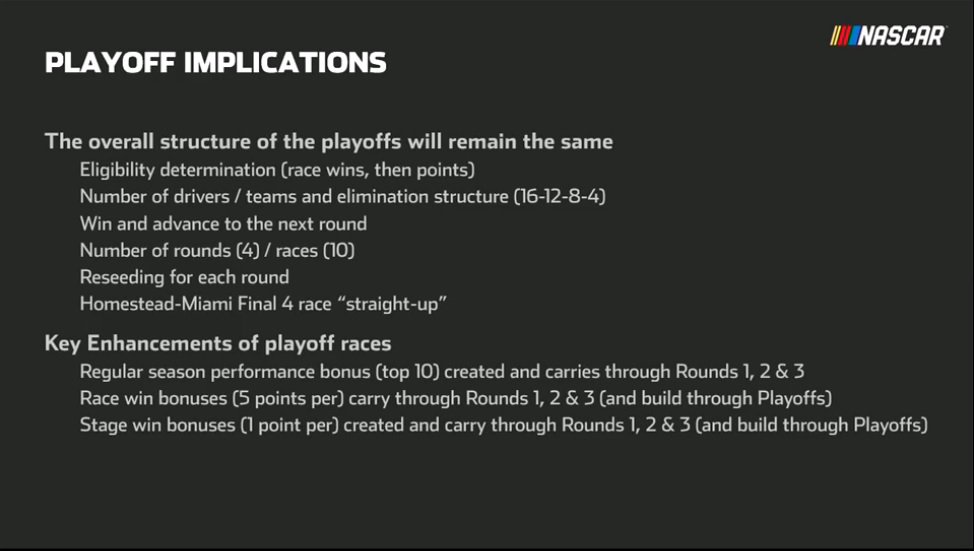 Overall (From what I can understand), this new format holds the drivers more accountable – meaning, every lap they run literally counts.  Like Brad Keselowski said, "the days of riding around single-file are OVER".
We'll see how it all plays out.
Follow us on Twitter @firstandmonday and stop by our message boards to say hello.